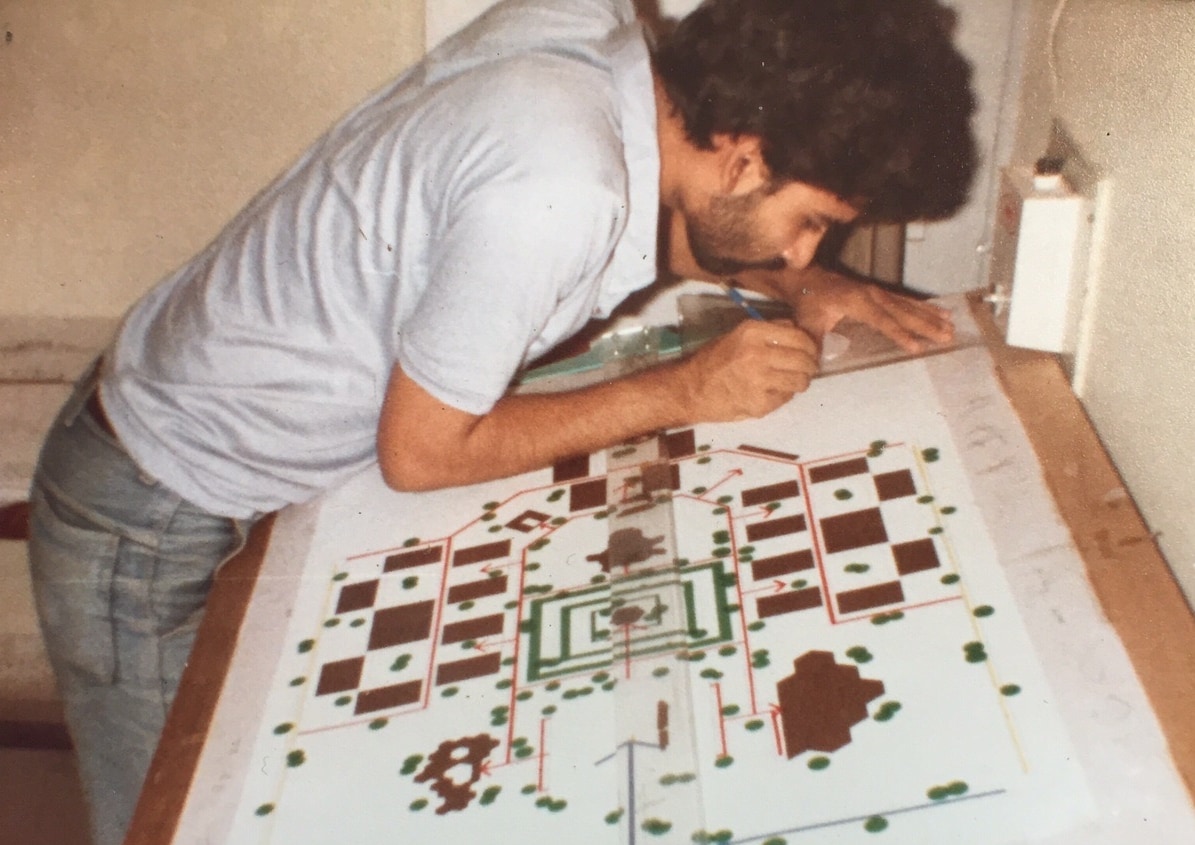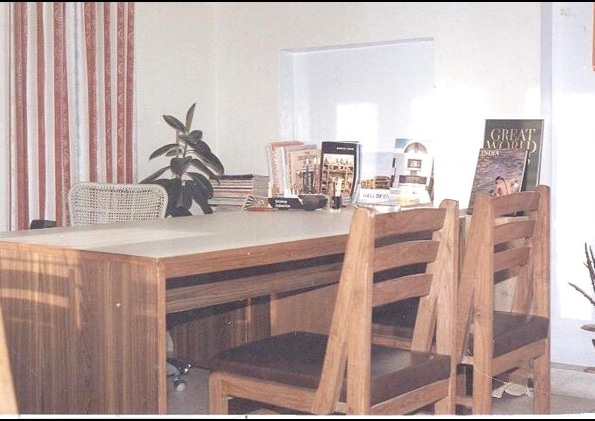 The young and enthusiastic Ar. Ajay Miglani always dreamed to begin his professional practice during his early years in the industry. In 1987, he paved the way for his dream by setting up a one-desk office in his home garage in Faridabad.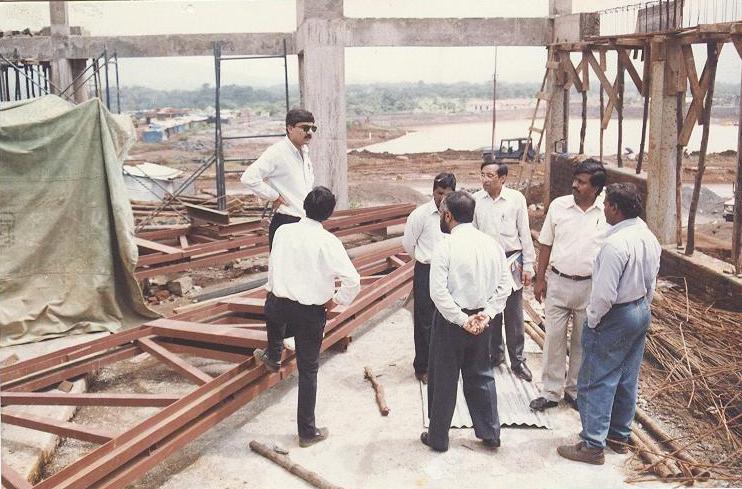 He began his entrepreneurial journey as an independent architect with a couple of small-scale interior projects that came from family references. As the famous saying goes, "The expert in anything was once a beginner", Ar. Miglani's first independent project was a residence design in Agra, Uttar Pradesh. He single-handedly worked on the project, handling everything from site visits, client interaction to designing and drafting hand-drawn sheets.
The initial projects helped in holistic growth as he continued to handle various aspects related to a project. His hard work and perseverance paid in the form of more work and several clients pouring in through references.
As the business grew, he roped in a staff of around 2-3 junior architects and draftsmen. The word about his efficient designs started spreading beyond and he got an opportunity to work in Ludhiana, Punjab for big names like Oswal Group, Creative Line, Elite Group, Maharaja Regency, Khushiram, and Cheetal Resort among others. By this time, he had spread his work horizon to include showrooms, factories, residences, hotel design, industrial etc.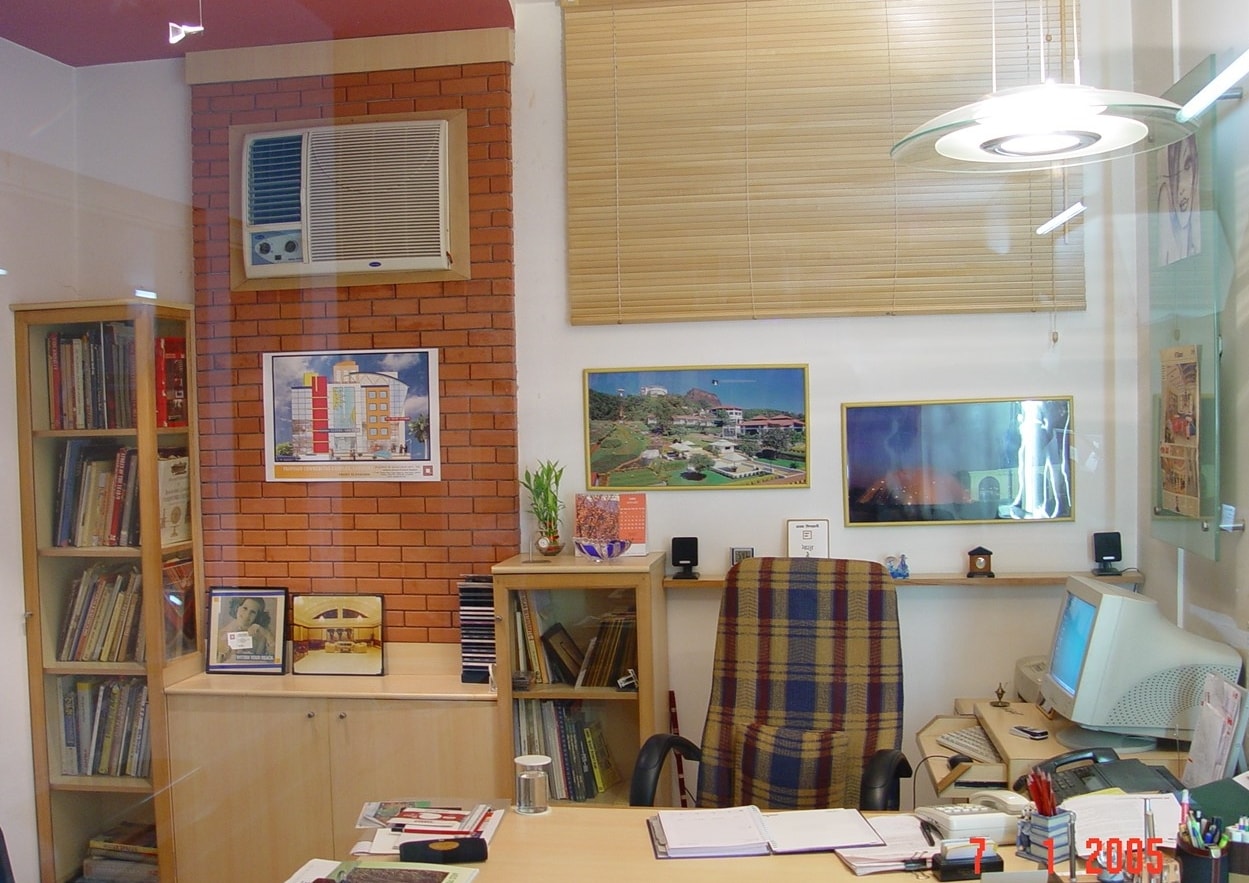 In 1994, with work pouring in, he decided to shift to a bigger office with a staff of around 8-10 architects & engineers.
Ar. Miglani got an opportunity to work for some of the biggest names in the corporate sector. He designed Sahara India Group's Head office and Sahara Tower in Lucknow. He worked on the site planning of one of the most prestigious urban scale projects in India—Aamby Valley, Mumbai.
He also built and designed several villas, apartments, clubhouses in the township for his esteemed clients. The grand entrance gateway of the township was also designed by him.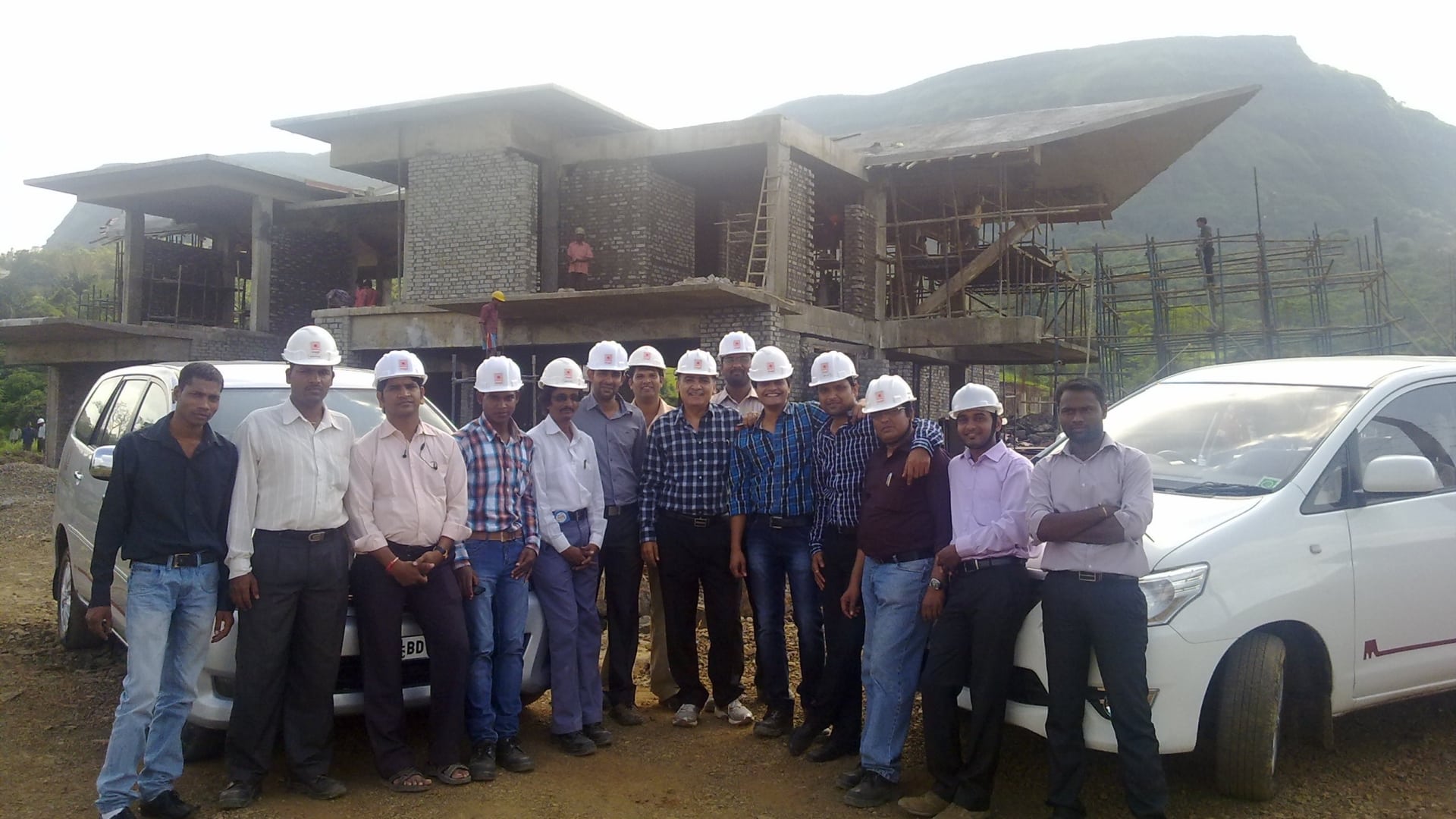 Ar. Ajay Miglani, along with a team of 12-15 architects and engineers, set up a site office at Aamby Valley to provide architectural and project management consultancy to his clients.
Other prominent projects that he has handled are Karnal Highway Resort (design), IT Building SRS (design & built), CLAAS Factory façade design, Ruia's House, Aditya Birla Group office interiors, SR Office and Residence.
Miglanis & Associates is now a team of 15-20 professional architects and engineers, working from a sprawling, state-of-the-art office of 1800 sq. ft., with more than 400 completed projects.