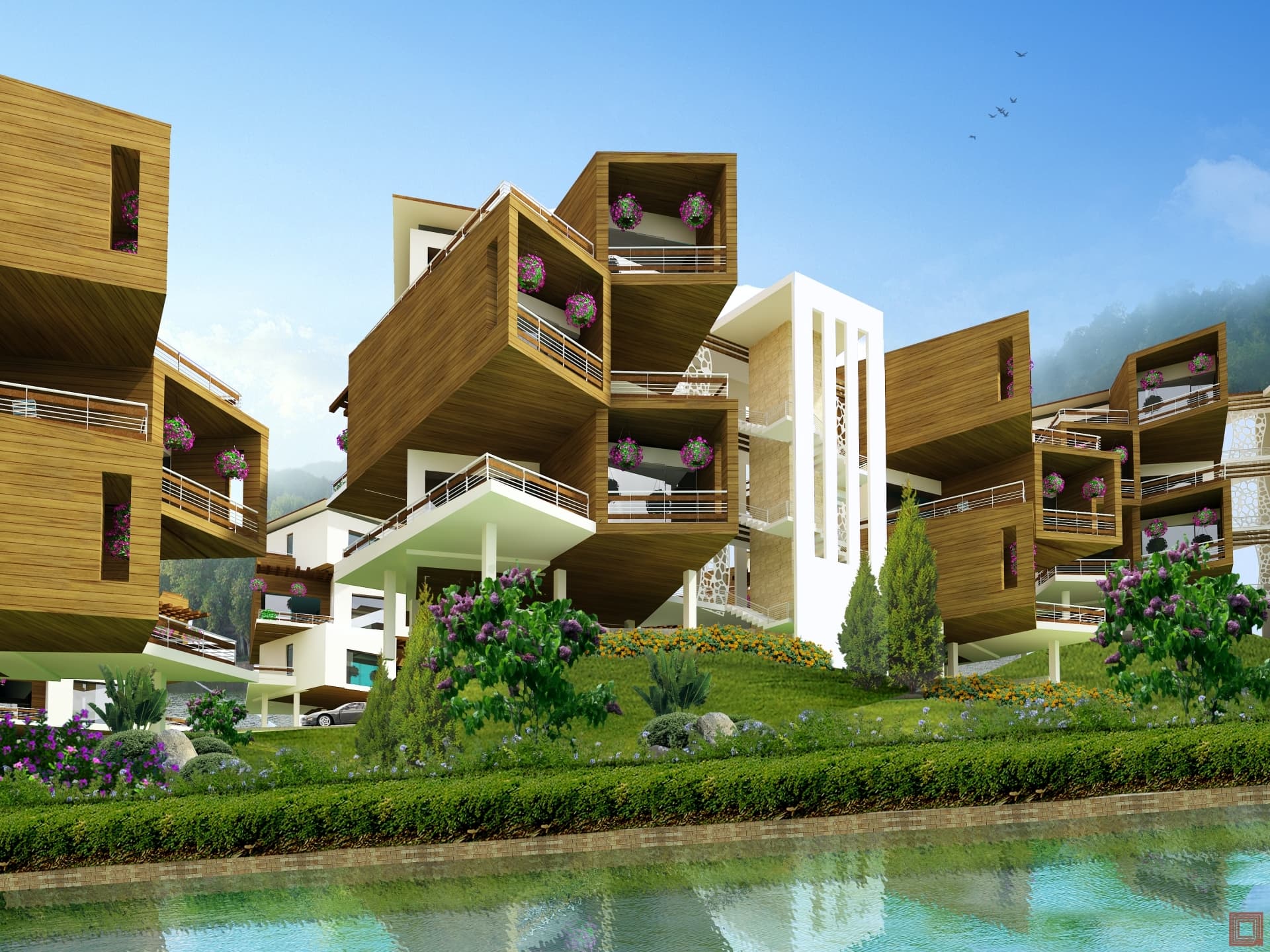 Scope of Work: Design

Area : 12 Acres

Commencement: 2012

Status: Built

Location: Aamby Valley, Maharashtra, India

Category: Colony & Residence Design
The project was to design and plan a colony having apartment buildings spanning across an area of 12 acres. The apartments were designed like luxury villas. The apartment site was on a hilly terrain hence we refrained from designing a monotonous vertical stacking apartment. The design was instead done in a way that the exteriors looked like blocks stacked on top of one another. The blocks were turned at angles to give a stacking effect. The blocks were even differentiated by giving a subtle difference in the material that was used. The materials that were used for exteriors were: Wood cladding and paint. Each apartment block comprised three floors, housing six apartments each. An artificial lake was even created on the rear end of the colony to bring in nature.