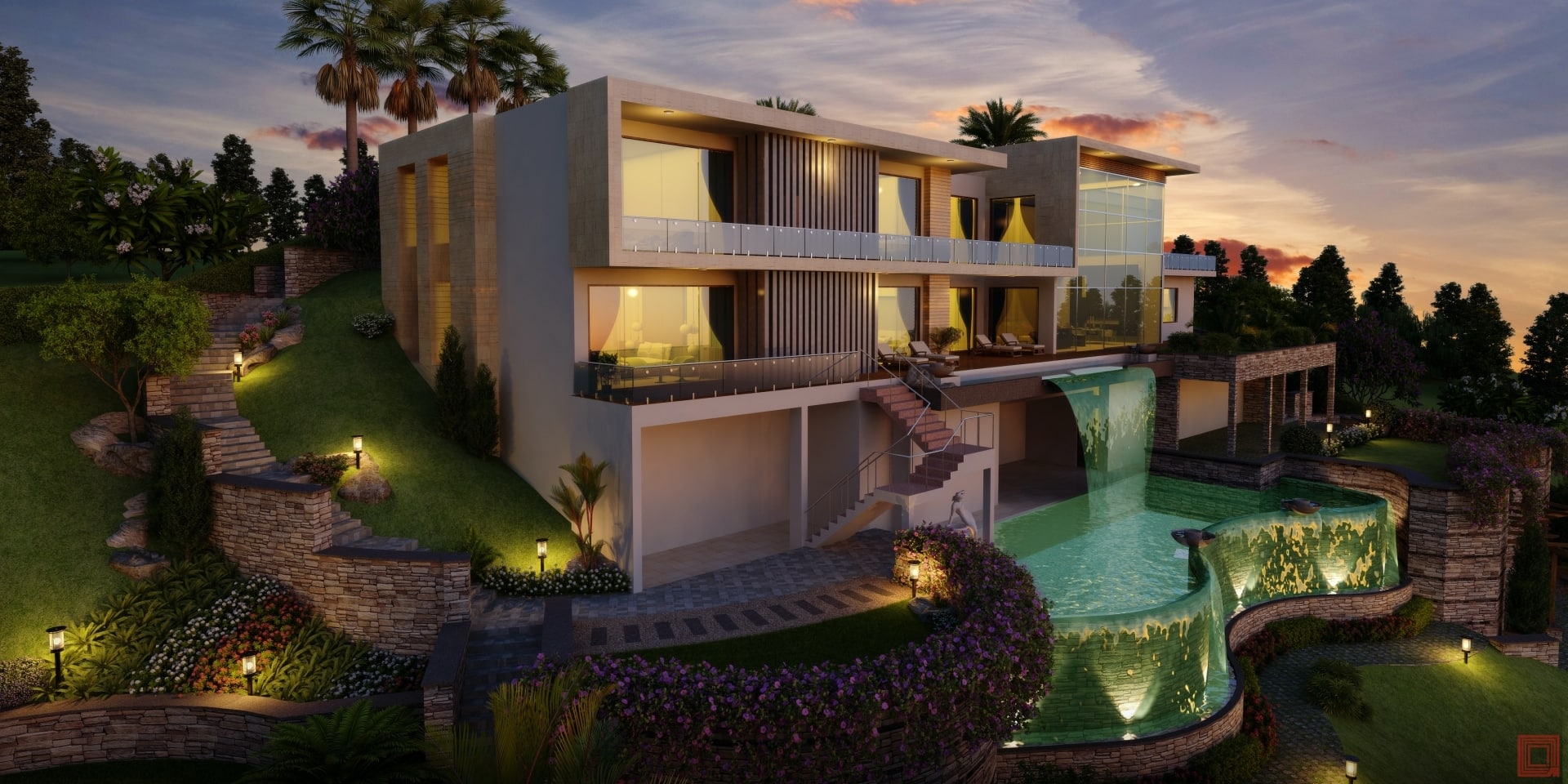 Scope of Work: Design

Area : 1 Acre

Year: 2012

Status: Conceptual

Location: Aamby Valley, Maharashtra, India

Category: Residence Design
The most challenging sites from a township project were chosen to design residences on them. From among the sites chosen, some were with undulated land having water streams running within the site, some were within the deepest valleys, while others had narrow entrances. Each site was spread across 1 acre and was designed to have all facilities like swimming pool, deck, garage, beautiful lawn and gardens. All natural materials like stone cladding and wooden cladding were chosen for the exterior to provide a natural look to the residences.