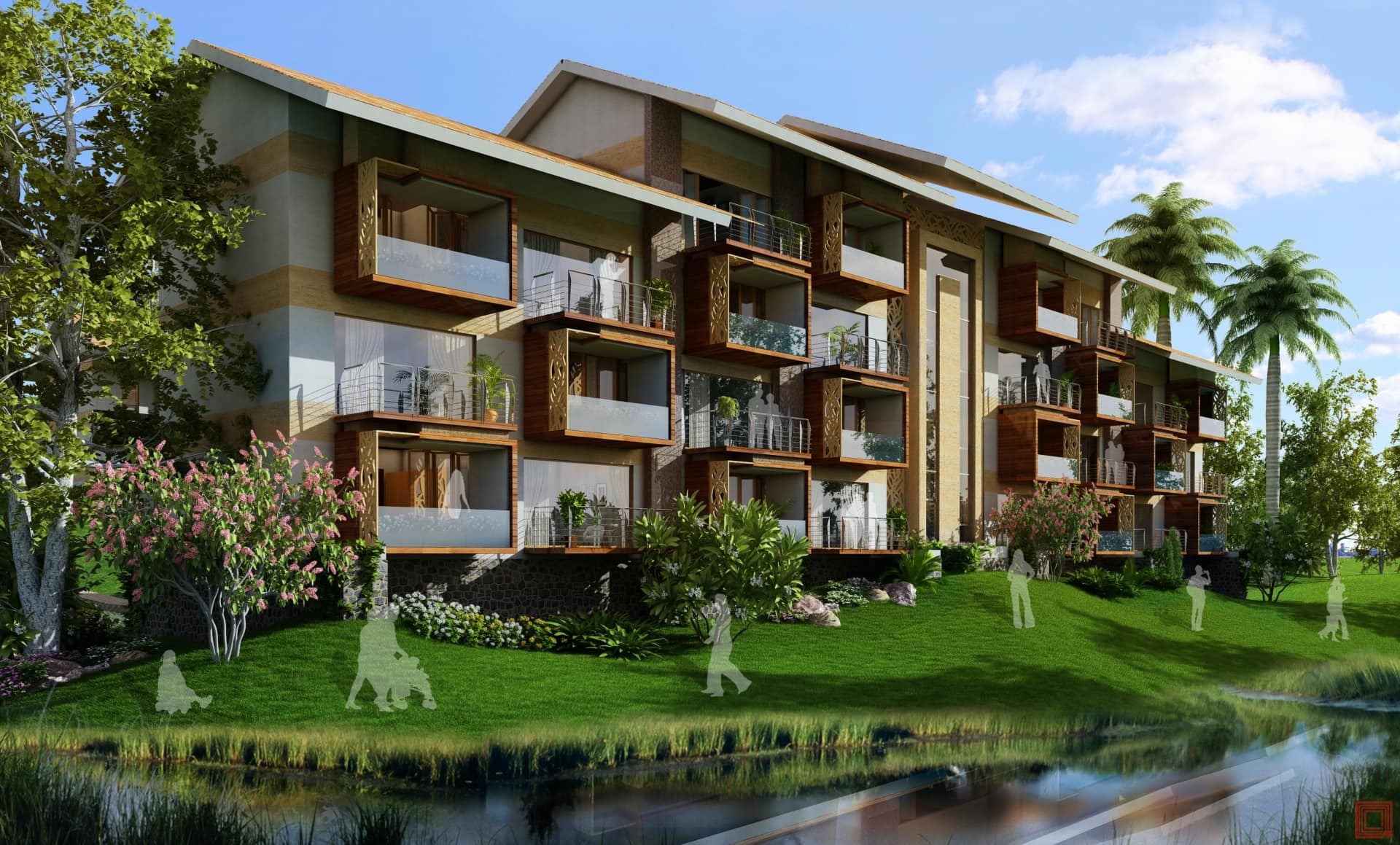 Scope of Work: Design

Area : 2 Acre

Year: 2014

Status: Conceptual

Location: Aamby Valley, Maharashtra, India

Category: Colony & Residence Design
The project was to design and plan a colony having luxury designer villas. The villas were placed facing the central green belt of the colony. A reception block was designed at the entrance of the colony. This block had facilities like restaurants, shops and club. Each apartment block was designed with protruding balconies that gave a beautiful exterior view. The materials used for the exteriors were: Wood, Stone and Paint. Each apartment block comprised three floors, housing six apartments each.