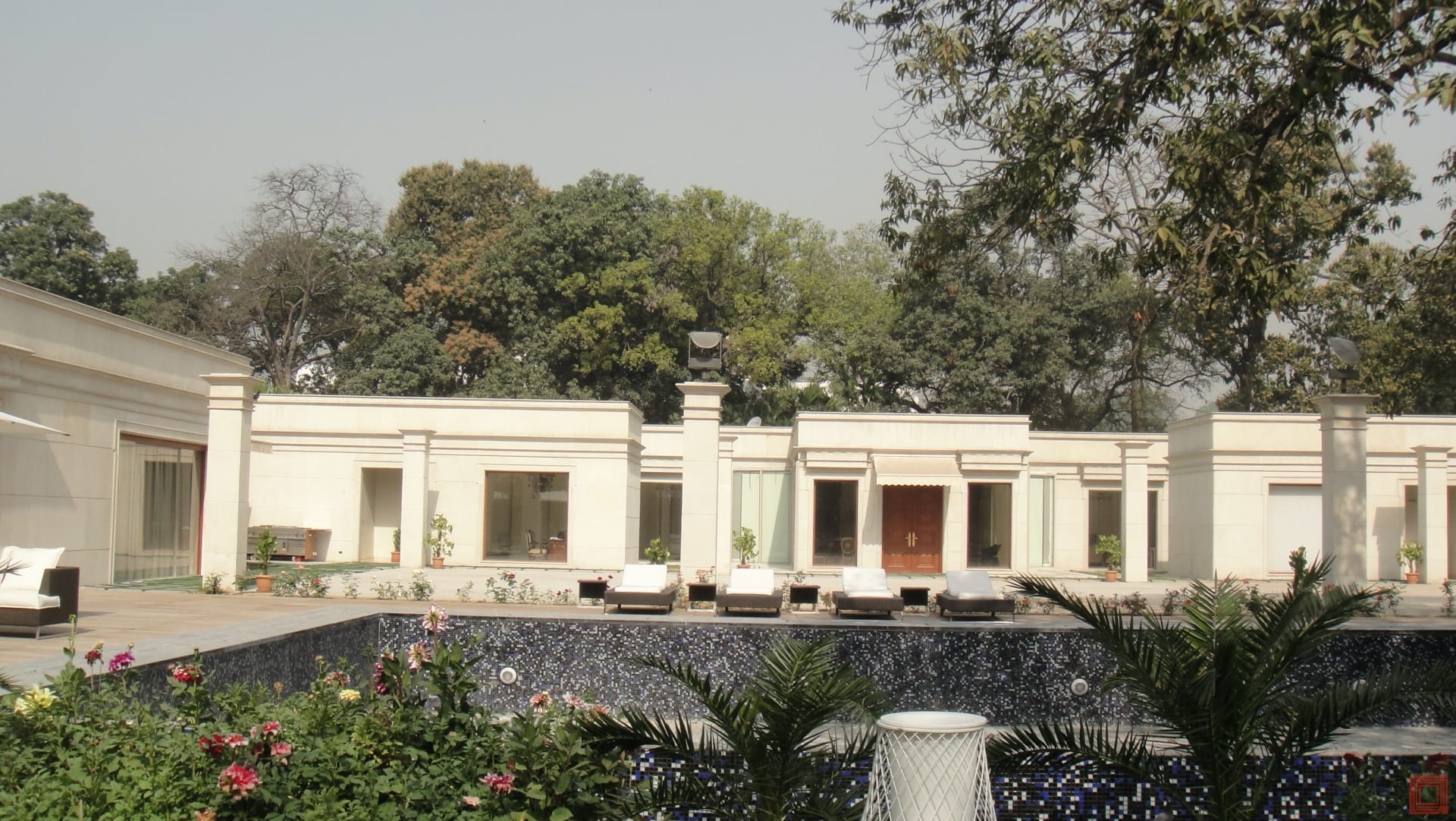 Scope of Work: Turn-key (Design & Built)

Area : 2.6 Acres

Year: 2012

Status: Built

Location: Tees January Marg, New Delhi

Category: Residence Design
The project was to design a luxury residence spanned over an area of 2.6 acres. The concept of the residence was inspired by Balinese Villas where blocks were placed surrounding each other and served different purposes. The blocks were placed in C-shape to connect each one of them to the deck and pool area. The blocks were designed to serve as private suits per family with a private plunge pool. The exterior of the building was inspired by Neo-Classical design that mostly has straight lines.