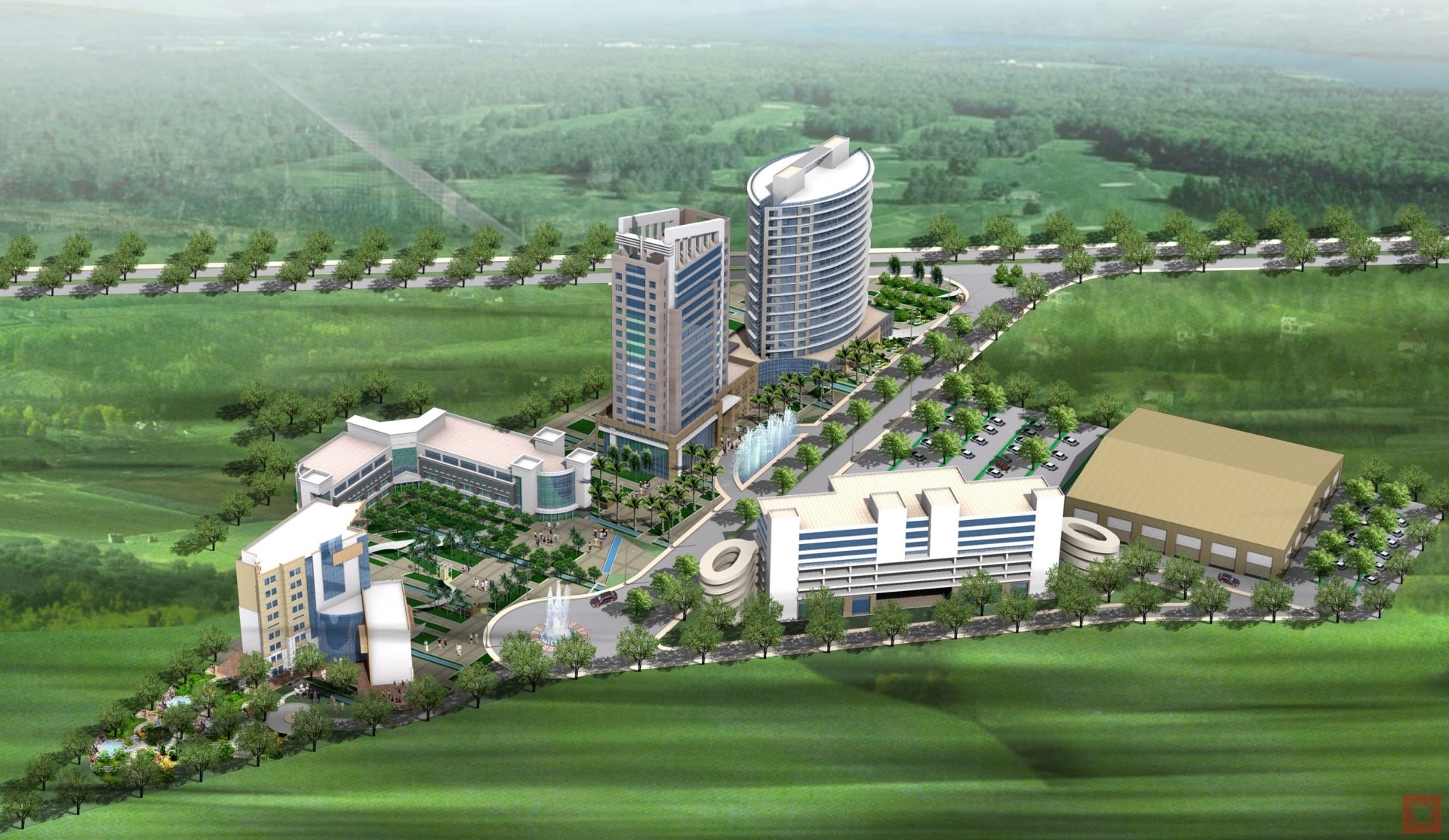 Scope of Work : Design

Area : 12 Acres

Commencement: 2005

Status: Conceptual

Location: Ludhiana, Punjab, India

Category: Township
Aerean R was a high-end township design conceptualized in the city of Ludhiana. The approach of the township was kept from the highway, as it also included a commercial hub right at the entrance. This was done to ensure maximum footfall at the commercial hub. A residential area was proposed with a 9-hole golf course at the heart of the township. The golf course was surrounded by golf villas having 1-2 bedrooms for golfers. High-rise apartments were strategically placed on the rear end of the villas to allow each apartment and villa to have a great view. The township also housed a helipad, hospitals, and shopping centers for the utmost convenience of the residents. The main concept of the township was "Walk from Home to Work".