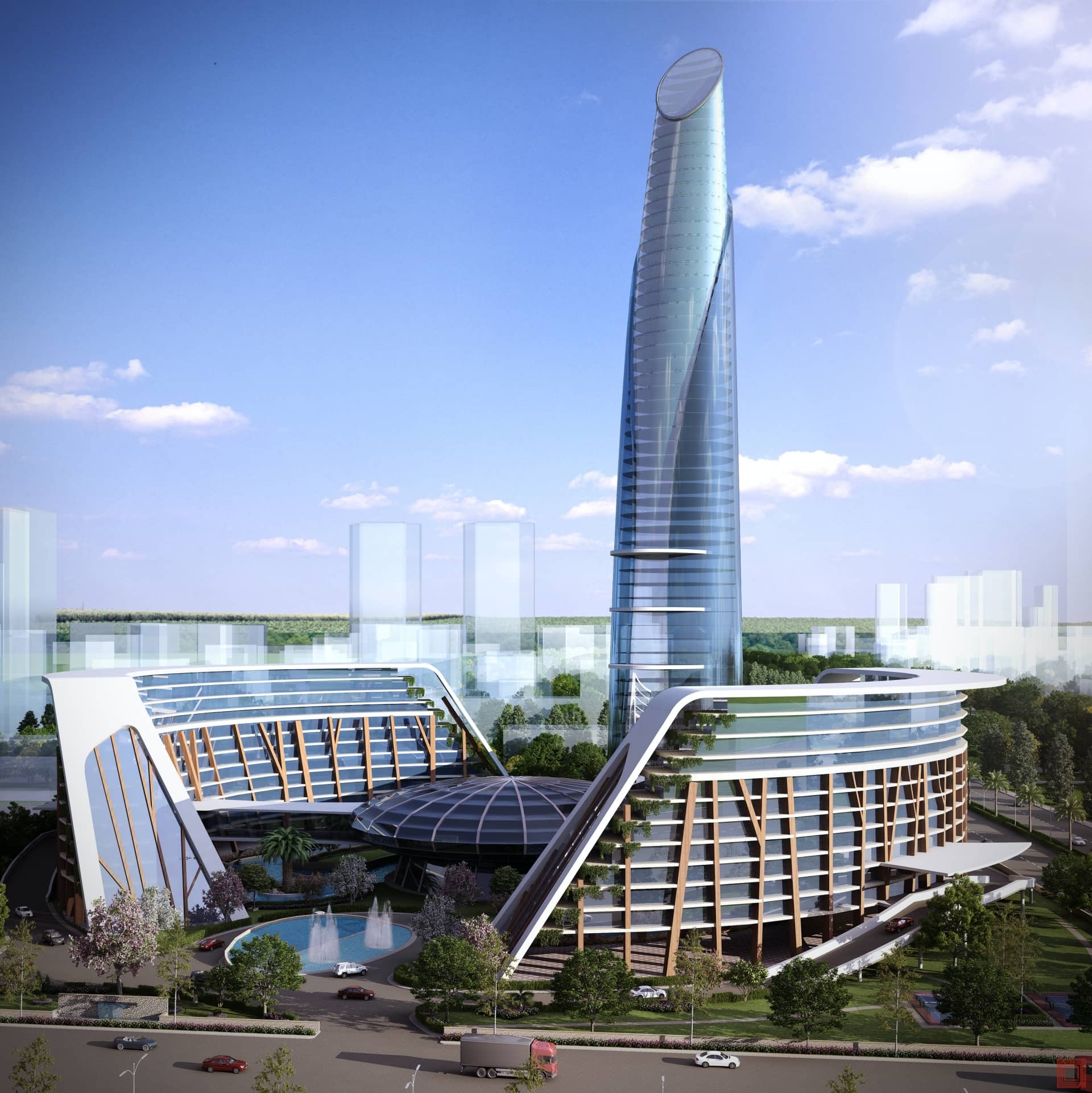 Scope of Work : Design

Area : 2300 sq.m

Year : 2014

Status: Conceptual Stage

Location: Noida, India

Category: Commercial
Sahara Quest was conceptualized as a multifunctional building space with a hotel, shopping mall, and office spaces in Noida. An atrium was planned at the heart of the building to serve as a common plaza to unite the three functions together. The entry and exit points were consciously designed to keep each space curtained off from another. The central plaza was surrounded by water bodies to provide relaxation and make it aesthetically pleasing. The dome in the center acts as a food court to relax and relish. The building is also equipped with a state-of-the-art club to provide ample entertainment options.