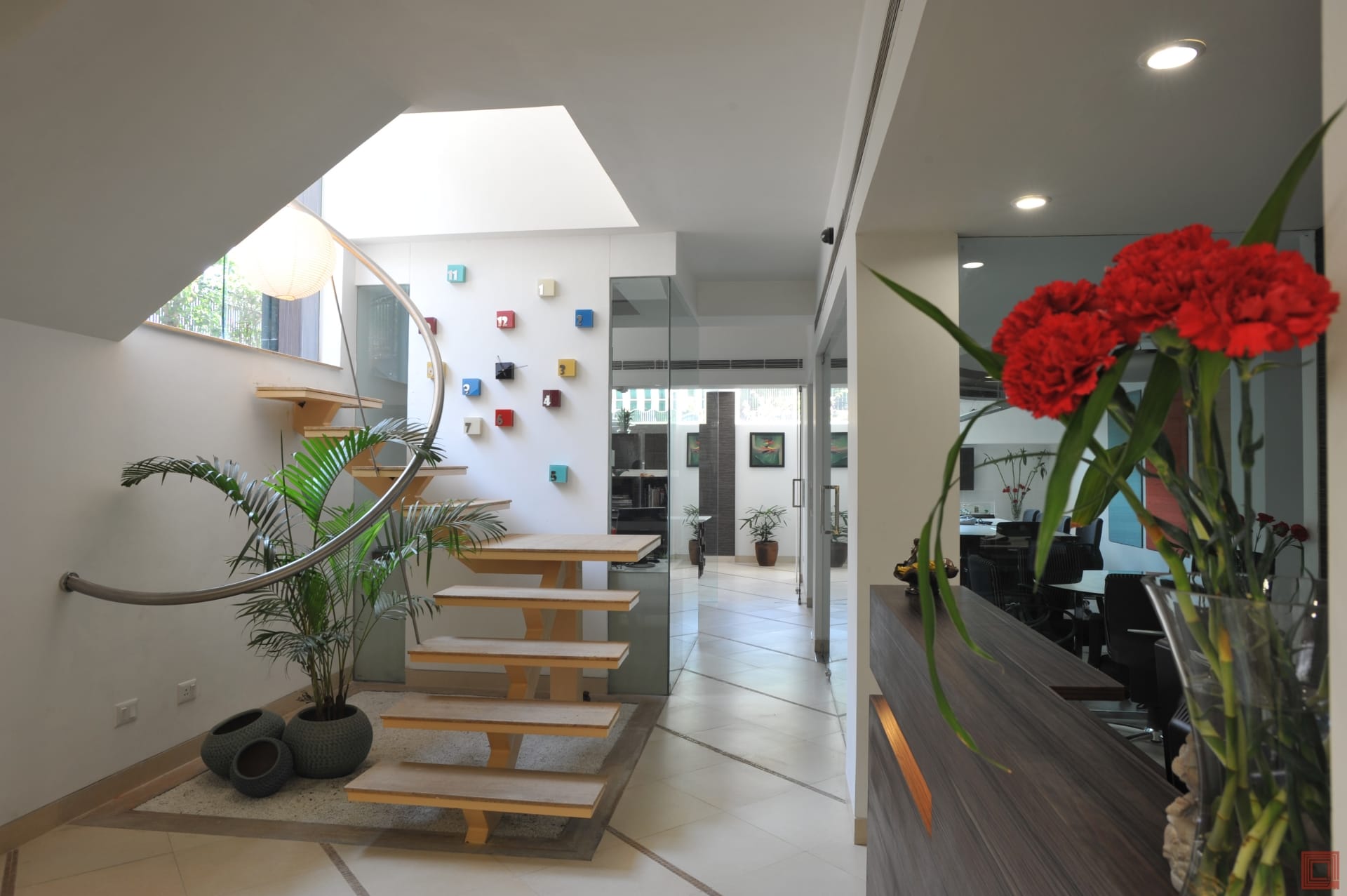 Miglanis & Associates Office, New Delhi
Scope of Work: Design and Build

Area : 2400 Sq.ft

Year: 2010

Status: Built

Location: New Delhi, India

Category: Office Interiors, Commercial
Our space had to be an interior marvel, as every client that walks into our office must know what they can expect from us for their individual projects.
It all started with designing and planning the space. The entire space was divided into two zones
Public Zone- Reception & Waiting, Studio and Cafe
Private- Founder Cabins and Meeting rooms
A dramatic staircase with a small Zen court was conceptualized to let the office area look spacious than it is. The office is located in the basement area of the building, hence the importance of natural lighting was crucial. To ensure this, window openings were made to allow the natural light inside the basement.
Ar. Ajay Miglani (Founder) himself curated many furniture items.
He designed his desk using wooden cubes to be arranged in a juxtaposition position
Instead of having partition walls, the office was conceptualized to have only glass partitions to make the office look bigger and give a feeling of one-ness.
To create partitions between the studio space and reception, steel pipes with different diameters were cut into smaller pieces and welded together to create a unique see-through partition
A two-way bookshelf was designed to allow access from two different rooms.
Minimalistic clock for the reception was designed using lacquered glass
Being an architect's office, every corner was designed aesthetically and according to the need